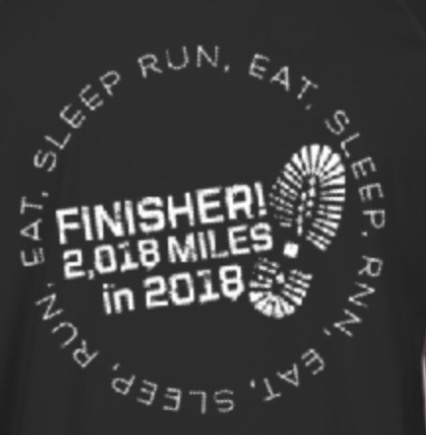 MCC's 2018 Miles in 2018
February 17th - December 31st, 2018
$37 - $52
Madison Campus SDA Church has created an event for everyone in the community. This year we'd like to invite you to take part in our 2018 mile challenge. Weather you're a walker, jogged, or hard-core runner this is a challenge you can join. You have the option of going Solo or creating a team of four. Simply follow the steps below, join a support group and start moving. (Note: All proceeds will go to support our Block Party!)
Step 1: Register
Each participant MUST register individually for 2018 in 2018.
Here are the Following Options:
Basic Package:
$35 in person registration ($37 Online)
Access to Private FB Page
Under Armor Finisher Shirt and Medal (When Challenge is Complete)
Deluxe Package:
$50 in person registration ($52 Online)
Access to Private FB Support Page
"In Training" T-Shirt for registering for event
Under Armor Finisher Shirt and Medal (When Challenge is Complete)
Step 2: Join the FaceBook Group
You can also join our Private Facebook group "MCC's 2018 in 2018" support group for encouragement and accountability.
Step 3: Join the Community Support Group
Search for "MCC's 2018 in 2018" group in either Garmin, Fitbit, or in the Argus app on your phone (Argus app must be downloaded on phone first).
Step 4: Celebrate Your Achievement
At the end of each week your team leader must either e-mail pastornacho@madisoncampus.org or text 615-863-1624 with the following information:
"Team Name, Miles Completed that Week"
Example: "Team Nacho, 35"
When you (or your team) have completed this challenge you will have covered miles equal to 77 MARATHONS!
You can Create Teams of up to 4 people! Each person must register individually. Team miles can be split in any way you like!
Flying Solo
- Its all you. It may not be easy, but you will complete 2,018 miles all by yourself (the equivalent of 77 marathons).
• 5.5 miles/day
Dynamic Duo
- Are you a walker who knows a runner? Are you a runner who knows a walker? Partner up! The miles don't have to be split evenly!
• 2.25 miles/day
Three Musketeers
• The miles don't have to be split evenly. Work as a team, support each other, and the miles will add up quickly.
• 1.85 miles/day
Fearsome Foursome
• Are you experienced runner with some less experienced runner/walker friends? Invite them to help you cover the distance as you help them achieve their fitness goals.
• 1.15 miles/day
Parenting with Love and Logic
May 5th, 2018
$35
Raise happy and well-behaved kids with positive, loving tools
The Love and Logic approach to parenting is built around the science of crafting caring and respectful relationships. An authentic, loving connection between parents and their children is the root of a healthy, thriving relationship built on trust and understanding.
Sounds easy enough but never before in history have parents been faced with so many challenges! Our approach provides a variety of simple and effective strategies for parenting children from birth to adulthood. Whether you're embarking for the first time with your new baby or navigating the turbulent teens with your youngest, our strategies and techniques will help you create calm and loving solutions.
Choose "Love"
The "Love" in Love and Logic means that we love our kids so much that we are willing to set and enforce limits. This "Love" also means that we do so with sincere compassion and empathy.
Choose "Logic"
The "Logic" in Love and Logic happens when we allow children to make decisions, affordable mistakes and experience the natural or logical consequences. When we balance this with sincere empathy, they develop the following logic:
The quality of my life depends on the quality of my choices.
With the loving yet powerful tools of Love and Logic, we can help our children learn to make good choices and experience happy lives while maintaining their love and respect.
Specialized solutions for a range of challenges, including:
Picky Eating
Potty Training
Social Media
Special Needs
Step-Parenting
Stubbornness
Teen Driving
Toddler Tantrums
Much More!
VBX Sea of Miracles
June 4th - June 8th, 2018
Vacation Bible Xperience Sea of Miracles - Where kids get caught by Jesus' love.
When? June 4-8, 2018, 9:00 am-12:30 pm
Who? Ages 5 to 5th/6th grade
(younger children should be accompanied by an adult)
Register for VBX early so we can order your t-shirt. April 30, 2018, is the deadline to guarantee a t-shirt in your size.
Please let us know of any dietary restrictions or food allergies in the medical section when signing up.
We are excited to see what Jesus has in store for our summer VBX program this year! The team requests your support and prayer as we plan VBX this year.
Volunteers:
If you are interested in becoming a volunteer register in the appropriate drop-down menu and we will contact you to see what place we have for you. If you are 16 or older we will request that you complete the Verified Volunteer program and 18 and up background check as well.