Kids in Tune Registration 2017
August 26th - March 31st, 2018
$0 - $20
Our official registration form for your kids up to sing with us!
You will need to fill out a new form for each child participating. If you are a member of our church you may find some information already filled in. If this is your first time using this form you will be able to add or correct any information that is incorrect. In the future you will only need to make changes as needed.
We can't wait for your kids to start singing with us!
(To add more than one person: Come back to this screen click on "Register Now" and on the next screen either choose the other family member or choose "Add someone else")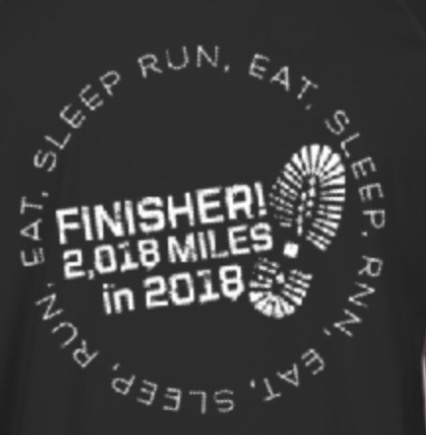 MCC's 2018 Miles in 2018
February 17th - December 31st, 2018
$37 - $52
Madison Campus SDA Church has created an event for everyone in the community. This year we'd like to invite you to take part in our 2018 mile challenge. Weather you're a walker, jogged, or hard-core runner this is a challenge you can join. You have the option of going Solo or creating a team of four. Simply follow the steps below, join a support group and start moving. (Note: All proceeds will go to support our Block Party!)
Step 1: Register Each participant MUST register individually for 2018 in 2018.
Here are the Following Options:
Basic Package:
$35 in person registration ($37 Online)
Access to Private FB Page
Under Armor Finisher Shirt and Medal (When Challenge is Complete)
Deluxe Package:
$50 in person registration ($52 Online)
Access to Private FB Support Page
"In Training" T-Shirt for registering for event
Under Armor Finisher Shirt and Medal (When Challenge is Complete)
Step 2: Join the FaceBook Group You can also join our Private Facebook group "MCC's 2018 in 2018" support group for encouragement and accountability.
Step 3: Join the Community Support Group Search for "MCC's 2018 in 2018" group in either Garmin, Fitbit, or in the Argus app on your phone (Argus app must be downloaded on phone first).
Step 4: Celebrate Your Achievement
At the end of each week your team leader must either e-mail pastornacho@madisoncampus.org or text 615-863-1624 with the following information:
"Team Name, Miles Completed that Week" Example: "Team Nacho, 35"
When you (or your team) have completed this challenge you will have covered miles equal to 77 MARATHONS!
You can Create Teams of up to 4 people! Each person must register individually. Team miles can be split in any way you like!
Flying Solo - Its all you. It may not be easy, but you will complete 2,018 miles all by yourself (the equivalent of 77 marathons). • 5.5 miles/day
Dynamic Duo - Are you a walker who knows a runner? Are you a runner who knows a walker? Partner up! The miles don't have to be split evenly! • 2.25 miles/day
Three Musketeers • The miles don't have to be split evenly. Work as a team, support each other, and the miles will add up quickly. • 1.85 miles/day
Fearsome Foursome • Are you experienced runner with some less experienced runner/walker friends? Invite them to help you cover the distance as you help them achieve their fitness goals. • 1.15 miles/day